I have been meaning to write a long post about nothing for a while. I don't know why... I guess I just want to write something stupid.
My summer has been uneventful. I am at least less stressed than I was last summer, but that in turn means I've been bored.
The kids are home (and no they are not my kids) and it's big sister Melissa to the rescue. The kids call me Micha, I guess it's easier to say.
My daily conversations go like this...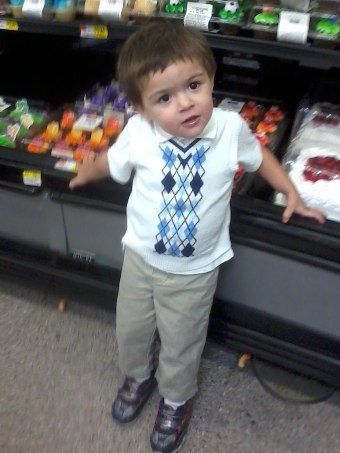 Ohpi (baby bro):
MICCCHHHHAAA!
Me:
I'm right here what do you want!
Ohpi:
Nothing Micha!
Me:
Then what do you want!?
Ohpi:
*runs away*
Me:
O.O
~OR~Ohpi:
MIIICCHA I wants shwimming!
Me:
Pool's closed. Go away.
Ohpi:
I want Shwiming, I want shwiming!
Me:
Tomorrow.
Ohpi:
Otay Micha. Tomorrow!
/runs off to bug someone else
~OR~Ohpi:
/right behind me
MIIIIICCHHHA
Me:
I'm right here!
Ohpi:
/giggles
Otay
(This convo accidently got recorded and now serves as text message ringtone)
~OR~Ohpi:
Micha I'm hungry!
Me:
Oh is my baby hungry? What do you want?
Ohpi:
I want McDonalds
Me:
I don't have any money for McDonalds.
Ohpi:
No money?
/looks around the house and then comes back
Micha!!! I have money
/hands me 2 pennies
Me:
Ohpi this is not enough.
Ohpi:
/makes big eyes
Tomowow?
Me:
/sighs
Maybe
~Or~Me:
/is driving in the car and Hyuna's Bubble Pop comes on.
Ohpi:
Boom! Boom! Boom! (He calls the song Boom)
Me:
Hell no
/switch song
Ohpi:
HEEEYYYY! Put back!!!!
Me:
No
Ohpi:
PUT IT BACK!!!! PLZZZZZZZZZZ!
Me:
FINE!
/switches it back
Ohpi:
Bubble Pop! BOOM!
~OR~Me:
/Driving in the car and any Girls Generation song comes on
Ohpi:
GG!!! Yeah!
Me:
/Switches after the first verse of what ever song
Ohpi:
Hey!!! Why you do that? I WANT GG!
Me:
Fine
/grumbles and switches back
~OR~Me:
/on my laptop trying to get online or write
Ohpi:
I want Boom!
Me:
No. Go away.
Ohpi:
501? Please!!!
Me:
You want to watch 501?
Ohpi:
/nods and yells
501 501 501!!!
Me:
/tempted but
NO! I am busy go away!
~OR~Sister #1:
Lynn take me to the store
Sister #2:
Yea take us out! We're bored!
Sister #3:
Lynn I'll get Ohpi ready.
Ohpi:
No Lynn, MIICCHHHA!
Me:
That's right kid.
(I've been training him since day one to call me Melissa instead of Lynn *Hates her first name*)
~OR~Me:
I'm going to start potty training you. You have to go in the froggy.
Ohpi:
No. I'm a baby
/points to diaper
Me:
No you're a big boy now.
Ohpi:
/laughs
No big boy. Baby.
/smile really big and looks so cute
Me:
YOU'RE SO CUTE!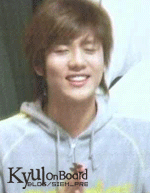 OTL
I actually have a video of this kid dancing to Sexy Free and Single O,O He smacks his butt and everything and acts all sexy. And it makes me wonder where the hell he even learned to move the way he does.
AND
I have a severe tan. I am Mexican, but I am from Spanish blood from my dad's side. So fortunately, I am light skinned. I like being light skinned. But this summer has turned me completely dark. My body is so discolored, I look like I went to a tanning salon. I honestly have no idea I would tan so easily. But I guess that's what happens when you are stuck in the sun because your kids don't want to be indoors.
Oh and the AC in my truck is broken! How wonderful!
Yea.
I'm not stressed, but I do have a different kind of stress.
All I know is that I do not look forward to having kids in the future! It is simply not in my plans.
MUSIC HAS BEEN MY LIFE SUPPORT ALL SUMMER! And unfortunately that life support might be taken away. My MP3 player broke and I can't add any more music!
DO YOU REALIZE HOW IMPORTANT MUSIC IS TO ME?! I think I might die in the next few days... T.T
Oh and I started working out.
I am doing Insanity with Shaun T! And the workout program really lives up to it's namesake. It is a sweat inducing suicide mission. I honestly haven't been doing it as much as I should but I have seen an increase in my energy levels.
I have been dutifully writing chapter 2! yey claps! I realize that I don't really have a definitive writing style. I am having trouble with it. But I figure that as I write more, I will naturally develop my writing. After all writing lyrics or writing little snippets of things is not the same as writing a story. Specially one as ambitious as mine.
I have a lot of things I am working on actually.
I should probably be working on my music... but I haven't been able to really sit down. Besides my voice hasn't been at it's best all summer. I blame going to the pool and constantly yelling at the kids to behave in the water.
I have been having technology mishaps left and right. My PS3 has stopped working. T.T
I can no longer play Tales of Graces, which I so ANXIOUSLY waited for. Which means, unless I get it fixed, I won't be able to play Tales of Xillia when it comes out next year! AND I CAN'T PROPERLY SPAZ OVER IT CAUSE MY STUPID PS3 IS EVIL!
And my air card doesn't work anymore. I did something to my computer in an attempt to get my MP3 player to work and now it won't work. OTLI WILL FIX IT!
Already fixed!
Right now I am in the library enjoying my time away from the children. I so really love the library. It's quiet.
OH AND I GOT A JOB! I will be a waitress. AND I will be getting a Brazilian blow out! I have been dying to get one and that will be my first order of business come my first paycheck. Chlorine has fried my pretty long hair and I have been deep conditioning it in the hopes that I can salvage it. But a Brazilian blowout is the answer to my prayers. Specially with hair as messed up as mine.
Me and God are good. I guess... there are somethings that I need to work on.
That's it for my edition of nothing. Yeye. It feels great the get out of my head.
I want to do a highlight of my music summer next. But I will wait.
Lots of love,
Melissa
*WILL EDIT LATER*
EDIT 7/17/12: Added a picture of the kid xD